Water Treatment Solutions for Offices
Water coolers are a standard feature of conventional offices, and for good reason. They're known as a common area for employees to gather and socialize on their breaks. You've probably heard the phrase "water cooler talk" many times before, and that's because it's common for coworkers to huddle around a fresh water source and enjoy some nice conversation while taking a break from work. Water has the ability to provide a needed break and a time of refreshment for you and your employees.
While it's important to provide your employees with clean drinking water, it's not the only reason water treatment solutions for offices matter. Water is also instrumental in a number of other workplace applications aside from staying hydrated — most notably, hand washing and making coffee or tea in the lunchroom, which often requires the use of tap water. In short, the water supply in your office matters. Whether it's for a refreshing drink in the middle of the day or a spill that needs to be cleaned up, it's vital for the health of your office that you ensure your employees have access to great water.
Serving various parts of Northern Ontario, Georgian Water and Air (GWA) is a water purification company that provides high-efficiency and high-performance water filtration systems and equipment for offices so that your water can be clean and healthy for you and your employees to enjoy. With years of experience and some of the highest-quality filters on the market, you can trust us to take great care of you and your office. Curious about learning more? Check out the water filtration systems offered by GWA today!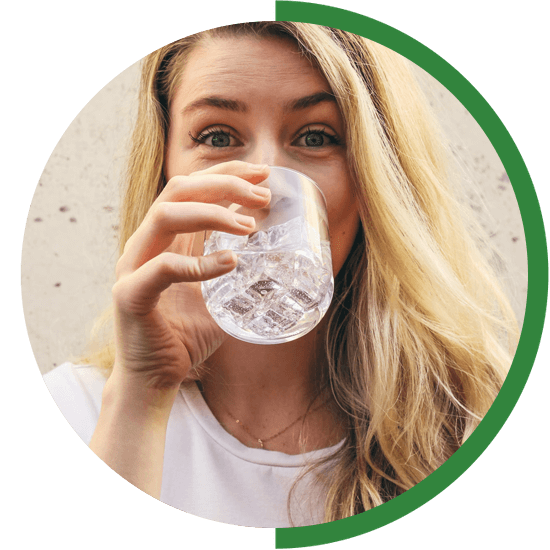 How Our Water Treatment Systems Work
Our technologically advanced water filtration systems are designed to maximize efficiency at the highest level by delivering reliable, multiphase strategies that enhance the quality of the water running out of your taps and other fixtures. At GWA, we firmly believe that good health starts with good water.
With a strong commitment to supplying offices across Ontario with high-quality drinking water, our team of experienced engineers designed a sophisticated seven-stage water filtration system with the objective of providing clean and safe drinking water and eliminating the use of plastic water bottles. The seven-stage filtration system includes:
Stage One: Reduces sediment particles in water
Stage Two: Granular activated carbon removal
Stage Three: Carbon block filters out herbicides, insecticides, fertilizers, and pesticides
Stage Four: TFC membrane removes minuscule impurities, TDS, heavy metals, and germs
Stage Five: Ceramic eliminates 99% of E.coli bacteria and salmonella
Stage Six: Re-mineralizing stage in which healthy organic materials are added to balance the pH
Stage Seven: Carbon block that eliminates odours in water and results in a clean, fresh taste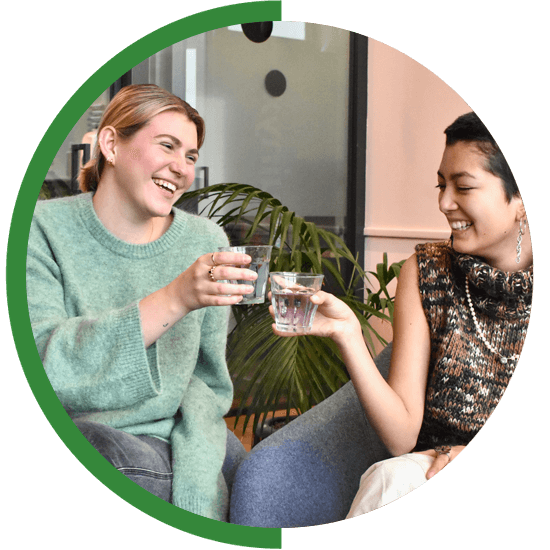 Why Choose Georgian Water and Air?
Since 2014, we have been providing water filtration systems for homes and businesses alike. With years of experience as a water filtration company, we are committed to providing our clients with some of the best water filtration systems in the industry. If you are a business owner who is looking to provide your employees with the cleanest water possible, working with GWA is the best way to do so. For more information about our filtration systems and the installation process, reach out to us today!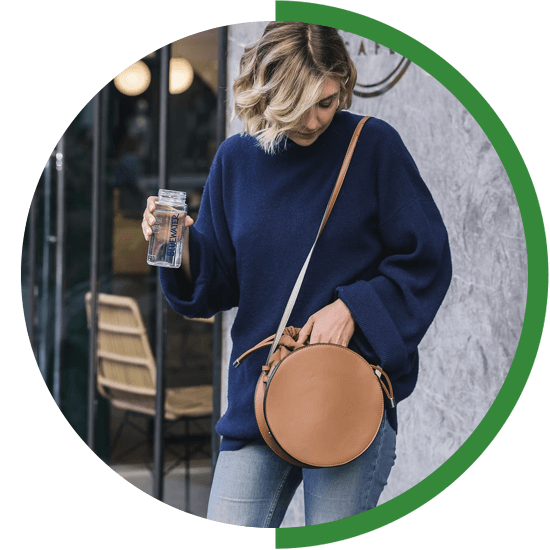 Learn About Our Water Filtration Solutions for Offices in Ontario
At Georgian Water and Air, our top priority is ensuring that our clients have clean and fresh drinking water available to them at all times. All of our products are backed by a comprehensive 25-year performance and installation warranty. The cost of the warranty and installation is included in the service fee so that you can rest assured that your system is protected and guaranteed without the added financial stress. Interested in getting a water filtration system for your office? Check out the water purification systems from GWA and give your employees and clients the fresh-tasting water they deserve — free of additional particulates. Contact us today to learn more about our products and services or to book a consultation.